Infection Disinfection Logistics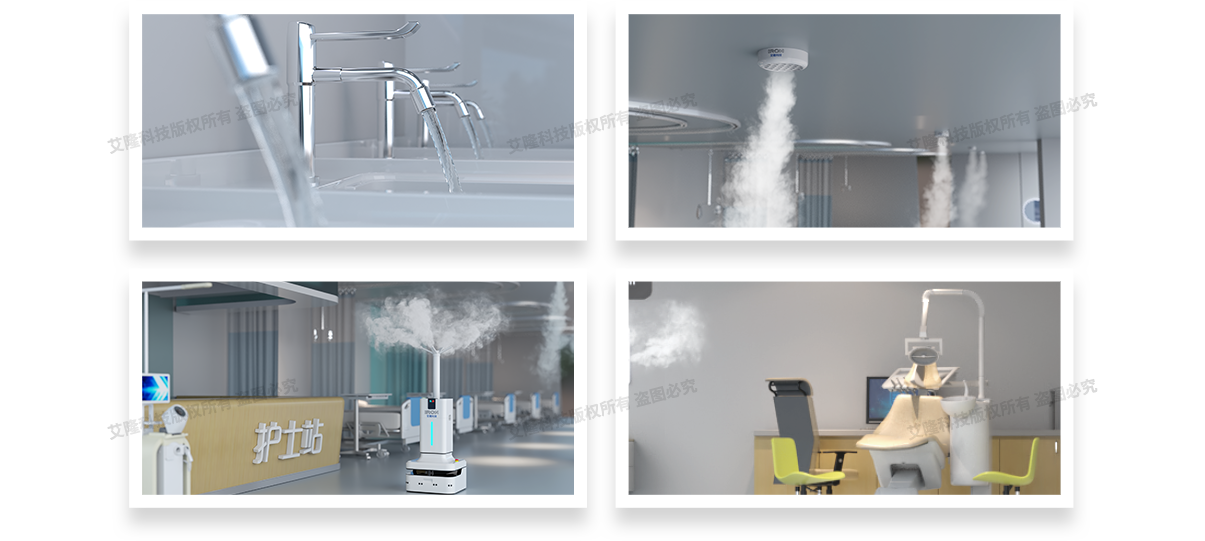 Fever Clinic Pharmacy, Gastroenterology Clinic Pharmacy, PIVAS (Pharmacy Intravenous Admixture Service), Disinfection Supply Room, Operating Room, ICU (Intensive Care Unit), Burns Unit, Dental Clinic, Gynecology Department, and other treatment areas undergo instrument, internal environment, surface of objects, and healthcare personnel cleaning and disinfection.
---
The Hospital Infection Disinfection Logistics System, also known as the Acidic Oxidizing Potential Water Intelligent Building Disinfection System, refers to the setting up of a central preparation room inside the medical building. Through a pipeline network, various diagnostic and nursing units can achieve comprehensive environmental disinfection and instrument sterilization using various terminals such as faucets, spray devices (fixed and mobile), etc.
---
Operations Headquarters: No.27 XinFa Road,Suzhou Industrial Park,Jiangsu,China
Academic Communication & Research Center: No.71 XinQing Road,Suzhou Industrial Park,Jiangsu,China